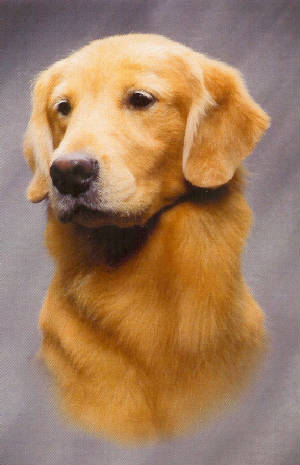 I believe I'm a Champion!
Well she did it! She got that last major complete with BOW in Marietta GA in 10/05 making her CH Taylormaid's Purple Hearthrob. There is no way of explaining what a thrill it was for me being on the other end of the lead and with her being true to form and having a GREAT time! We know her Grandma Nancy was watching every step she made that day and feel certain she is proud of this girl. And we also know that her Grandma Julie is very proud of this girl as well. It was so wonderful being able to accomplish this at a show with so many friends there to help cheer us on!
Merit has been a joy in our lives! There is no way for us to begin to explain how she has changed our lives ~ and we love it! Merit loves the show ring, and it shows. At the age of 14 months old not only did she win WB and BOW but she also went BOB over specials! Then to top it off, she got a Group 1!

Merit is a beautiful little girl that just floats when she moves. You know if she floats, well that should tell you how sound she is in structure. And attitude, well there's nothing lacking in this area either!

She is our dream girl and it's really hard for us not to go on and on.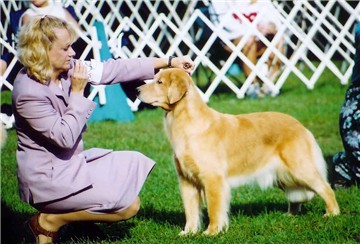 At the National 9/03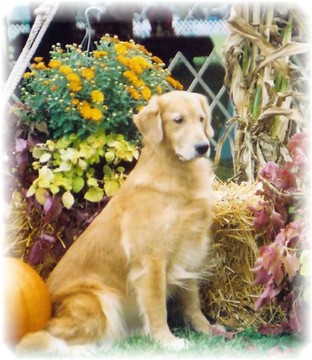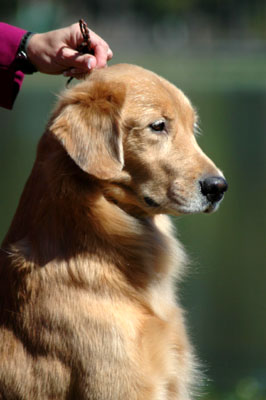 Nationals 2005