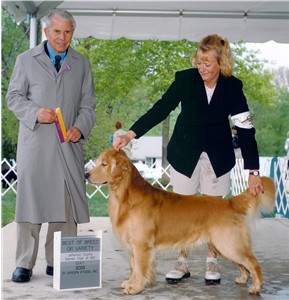 Not bad for a wet 6 year old!
Doc is a nice "old fashion" boy. He took his time about growing up, but it was worth the wait. We hunted for those judges that could appreciate him for what he is - and in the end we found them. Doc finished with two 5 point majors in one weekend at 5 years old.

Doc is a very balanced boy with moderate bone. As many judges have pointed out, he has wonderful movement and a topline that never fails. His personality and attitude are what finishes him as a package. And his willingness to do what ever I may ask is just icing on the cake.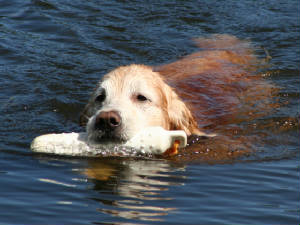 "I'm NEVER too old for this!"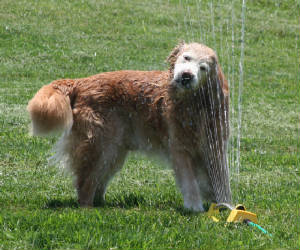 Old men LOVE to have fun too!
Check out some of Doc's babies: